Reports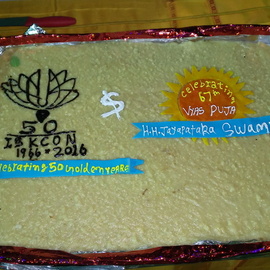 Ahmedabad, India - Celebrates Vyasa-puja Festival 2016
Damodara Dhananjaya Dasa
2018-MAR-25
|| Hare Krishna || patitānāṁ pāvanebhyo vaiṣṇavebhyo namo namaḥ! Dearest & Most Respected Guru Mahārāja, Please accept my most humble prostrate obeisances at your glorious feet, All glories to Śrīla Prabhupāda! At Śrī Rādhā Govinda Dhāma, ISKCON Ahmedabad, like every year, the Vyāsa-pūjā ceremony commenced at 9.30am with Kīrtana along with the live telecast on a big screen of the Vyāsa pūjā ceremony from Śrīdhāma Māyāpur. Usually we have two sessions for glorifications, ...
(Read more)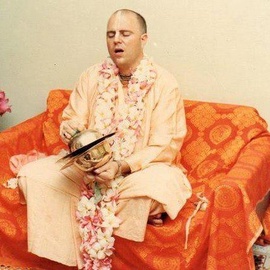 Kazan, Russia - Celebrates Vyasa-puja Festival 2016
Lakṣmī Priya Līlā Devī Dāsī
2018-MAR-25
Vyāsa-pūjā Report - 2016 for His Holiness Jayapatākā Swami Mahārāja from Kazakhstan Republic. Vyāsa-pūjā was held on April 17, 2016 at 10 a.m at a Guru Āśrama of His Holiness Caitanya Candra Caraṇa Prabhu. The Guru Āśrama is located outside Almaty city in a beautiful location surrounded by the Zailiyskij Alatau mountains. On Vyāsa-pūjā day It was a wonderful sunny weather. It seemed that the whole world: the sun, trees, grass, bushes blossomed, enjoying the appearance day of our Guru...
(Read more)